IIDA winner.
When commissioned with an indoor playground and learning center on the second floor of a busy shopping mall, architect Asli Baysan Birgen was inspired by her client's motto, Cocoon Istanbul: "fun learning". "We wanted to stimulate curiosity and let children use their imaginations," says Baysan Birgen, whose Turkish studio Stüdyo AB, which she founded in 2015, won this category for projects from businesses with five or fewer employees. "Our work had to meet the developmental needs of various age groups and keep them safe," she adds. Cocoon's 20,000 square foot semi-open floor plan accommodates an array of age-appropriate touchscreen activity areas for infants, toddlers, and tweens, as well as a cafe and bookstore for their little ones. parents.
Avoiding the bright tones and plastic accessories typically associated with children's spaces, Baysan Birgen turned to a soft palette: walls, arches and seats are upholstered in soft pastel fabrics, accented by wooden panels and beams. bleached beech. She has worked closely with local entrepreneurs to design and produce children's furniture and accessories, including custom Corian sinks in the washrooms.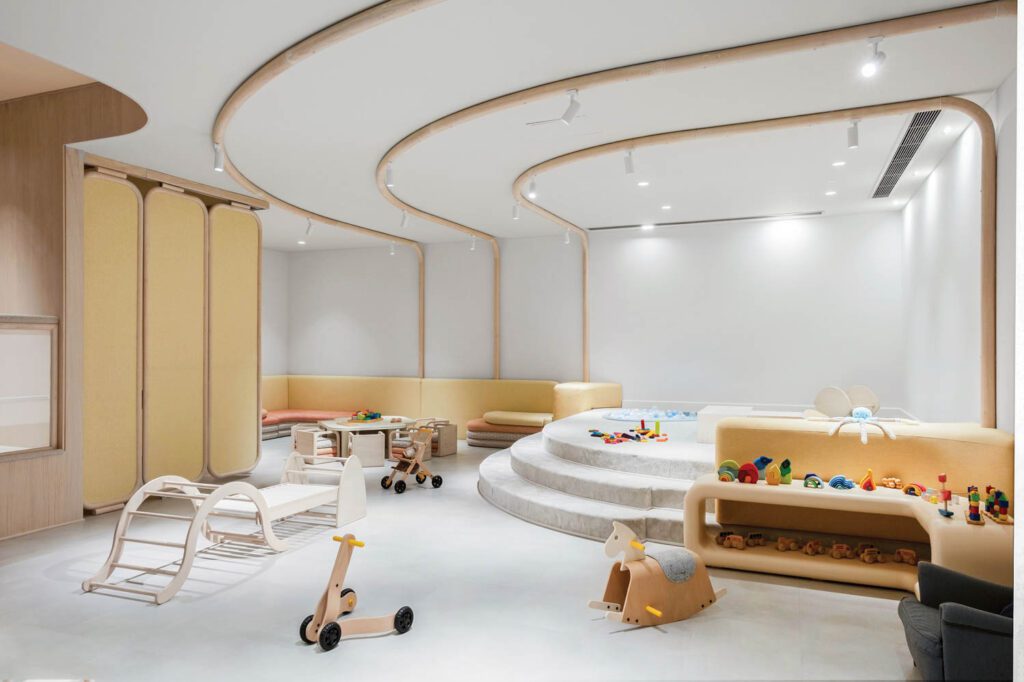 One of many bespoke features, a curvilinear playhouse with no walls or roof, inspires children to use it as a cave, reading nook or balcony. Above, daylight filters through dreamy wallpaper, evocative of Ebru, a traditional Turkish marbling art, and inspired by the Cocoon brand. "We did our best to give children their first taste of design", concludes Baysan Birgen, "and trigger their appetite for aesthetics".